Our Guide to Choosing the Right Hoodie
The hoodie: An iconic and timeless silhouette in fashion and streetwear brands for decades. Its popularity and ubiquity are challenged only by the mighty tee-shirt. Explore our fleece range.
With a fleece range as big as ours, it's useful to look at each style from a bird's eye view to understand better their nuances, ideal applications, and companion styles.
History:
While hoodies and other fleece styles were originally designed for athletes and labourers as early as the 1930s, the modern hoodie (as we now know it) first took off among different urban communities as the line between sportswear and streetwear became increasingly similar.
According to Rolling Stone Magazine, hoodies first appeared en masse on the streets of New York between 1974 and 1975. By the early 1980s, the hoodie had cemented itself as a staple among skateboarders, graffiti artists, rappers, breakdancers, punk rockers, athletes, and high school students worldwide.
Today, the widespread adoption and cultural zeal for the hoodie has allowed it to move past its murkier origins. It's evolved to become a wardrobe staple for just about every demographic that exists. The cost, practicality, and functionality make it a standout style for any clothing brand, artist, influencer, or merch program.
Like the hoodie has evolved over time, so has the AS Colour fleece range.
Our collection has been meticulously designed and refined to capture all of the best qualities that make hoodies durable, stylish, and in demand by customers. Our attention to detail (along with the latest trends) helps our hoodie range service a wide swathe of customers and applications. These details include the weight, fit, fabric composition, colours, and construction details.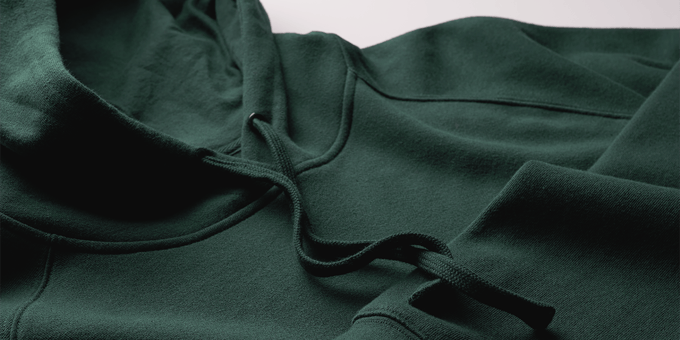 5101 - Supply Hood - The No-Nonsense Staple
Lightweight - 8.5 oz / 290 GSM
The 5101 Supply Hoodie marks our effort to create a versatile, promo-friendly fleece offering. By combining the regular fitting cut with raglan sleeves, a kangaroo pocket, and squared-off drawcords, along with traditional promo style colours (remember ROYGBIV), the supply hoodie is a great option for most promotional, team, or budget-conscious applications. Furthermore, it's lightweight and easy to re-label nature (tear away tags), making it an ideal choice for projects that need a no-nonsense hoodie that "gets the job done." Companion styles made with the same fabric weight include the 5100 Supply Crewneck, 5103 Official Zip Hood, and 5917 Surplus Track Pants.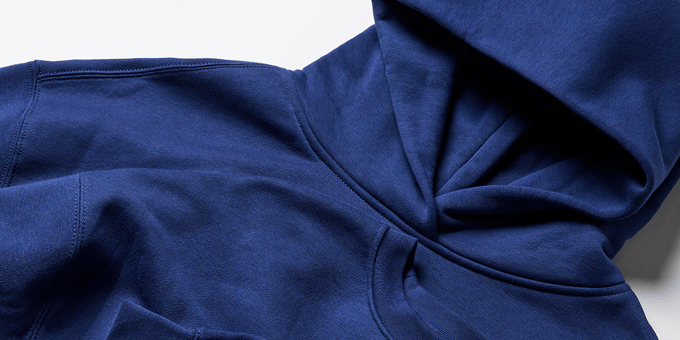 5161 - Relax Hood - The Voice of a Generation
Midweight - 9.4 oz / 320 GSM
The 5161 Relax Hoodie is the newest hoodie to our range and a nod towards contemporary fleece trends and colours. Most notably, the 5161 has no drawcords and is a relaxed cut, kangaroo pocket, inset sleeve hoodie in a midweight fabric. Again, it's easy to re-label nature (tear away tags) makes it an ideal choice for fashion-forward clothing, urban, and streetwear brands, along with newer verticals like influencers, social media personalities, and other Gen Z & Millennial demographics. Companion styles with the same fabric weight include the 5160 Relax Crewneck, 5932 Relax Track Pants, 5933 Relax Track Shorts, and 5162 Relax Zip Hood.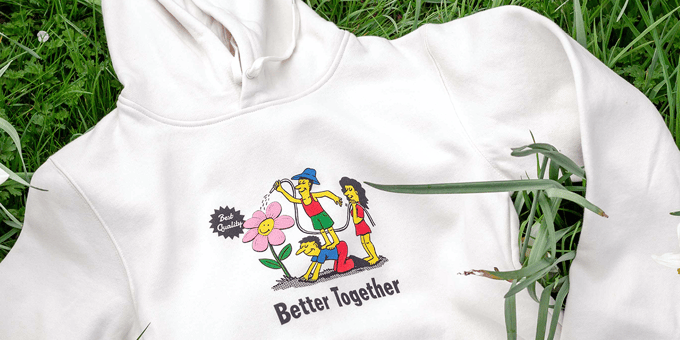 5102 - Stencil Hood - The G.O.A.T.
Heavyweight - 10.3 oz / 350 GSM
The 5102 Stencil Hoodie is the longest-standing fleece style in our current range. As of writing this article, it is approaching its 16th birthday (Happy Sweet 16, Stencil Hoodie). To have staying power like that, it's no stretch to say that the 5102 is the cornerstone of our fleece collection. With a streamlined, regular fitting cut, a kangaroo pocket, inset sleeves, and plastic tipped drawcords, it embodies all of the features of a timeless and versatile hoodie. The expansive lifestyle colour palette and heavyweight fabric make it the perfect hoodie for a wide range of applications. Companion styles with the same fabric weight include the 5130 United Crewneck, 5921 Stencil Track Pants, and 5125 Stencil Half Zip.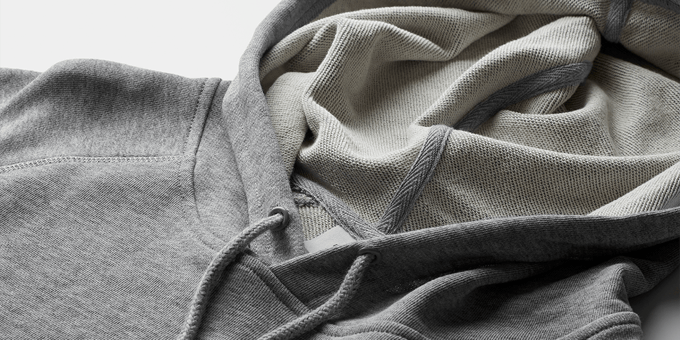 5120 - Premium Hood - An Elevated Look & Feel
Heavyweight - 10.3 oz / 350 GSM
The 5120 Premium Hoodie is unique to our range because it is the only hoodie that's made with 100% cotton French Terry. The French Terry is smooth on the outside but textured with loops of yarn that create an interlocking "chainmail" on the inside. This interior texture creates an effect that feels more "premium" than a standard fleece hoodie, which is one reason why the 5120 is called the Premium Hoodie. The Heavyweight French Terry, combined with a regular fitting cut, metal tipped drawstrings, a kangaroo pocket, raglan sleeves, and a lifestyle colour palette, give this hoodie an elevated feel. It is a great choice for higher-end and/or corporate projects. Companion styles with the same fabric weight include the 5121 Premium Crewneck and 5920 Premium Track Pants.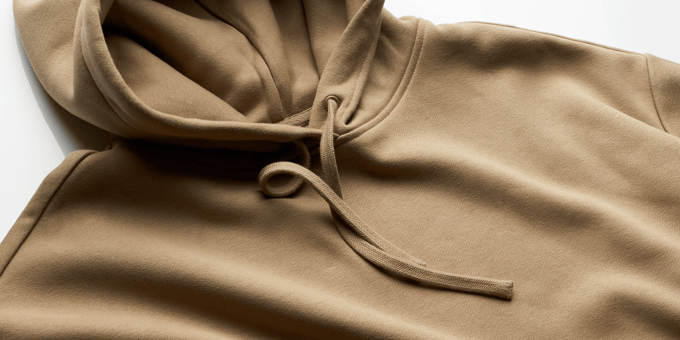 5146 - Heavy Hood - Luxury Exemplified
Ultra Heavyweight - 11.8 oz / 400 GSM
Unsurprisingly, the 5146 Heavy Hoodie is the heaviest fleece in our collection. With an oversized fit in a weighty but highly comfortable fabric, the 5146 could be considered our top-shelf offering. Design details include inset sleeves, a kangaroo pocket, squared-off drawcords, and ultra-wide cuff and waist ribbings, helping make this hoodie a luxury interpretation with timeless styling. Combined with a classic colour palette, these features make the 5146 Heavy Hoodie an incredibly smooth ride for any customer willing to treat themselves. Companion styles made with the same fabric weight include the 5145 Heavy Crewneck.
Closing Thoughts:
By considering the history, fabric weights, fits, colours, and construction details of a hoodie, you are informed to choose the right AS Colour hoodie for your brand or project.
Explore our Hoods Range and see which fleece is for you.