Decoration & Printing
Our introduction to understanding the variety of embellishment techniques out there. An overview of what each technique is, how it's used and some recommendations.
Screen printing
Screen printing is a technique that involves creating a stencil, or screen, and using it to apply ink onto the fabric you are printing and is the most popular decoration method for streetwear brands.
Screen printing produces vibrant and long-lasting prints, especially on fabrics such as t-shirts, hoods and tote bags. It is often used for printing large quantities of items, as it can be more efficient and cost-effective than other printing techniques.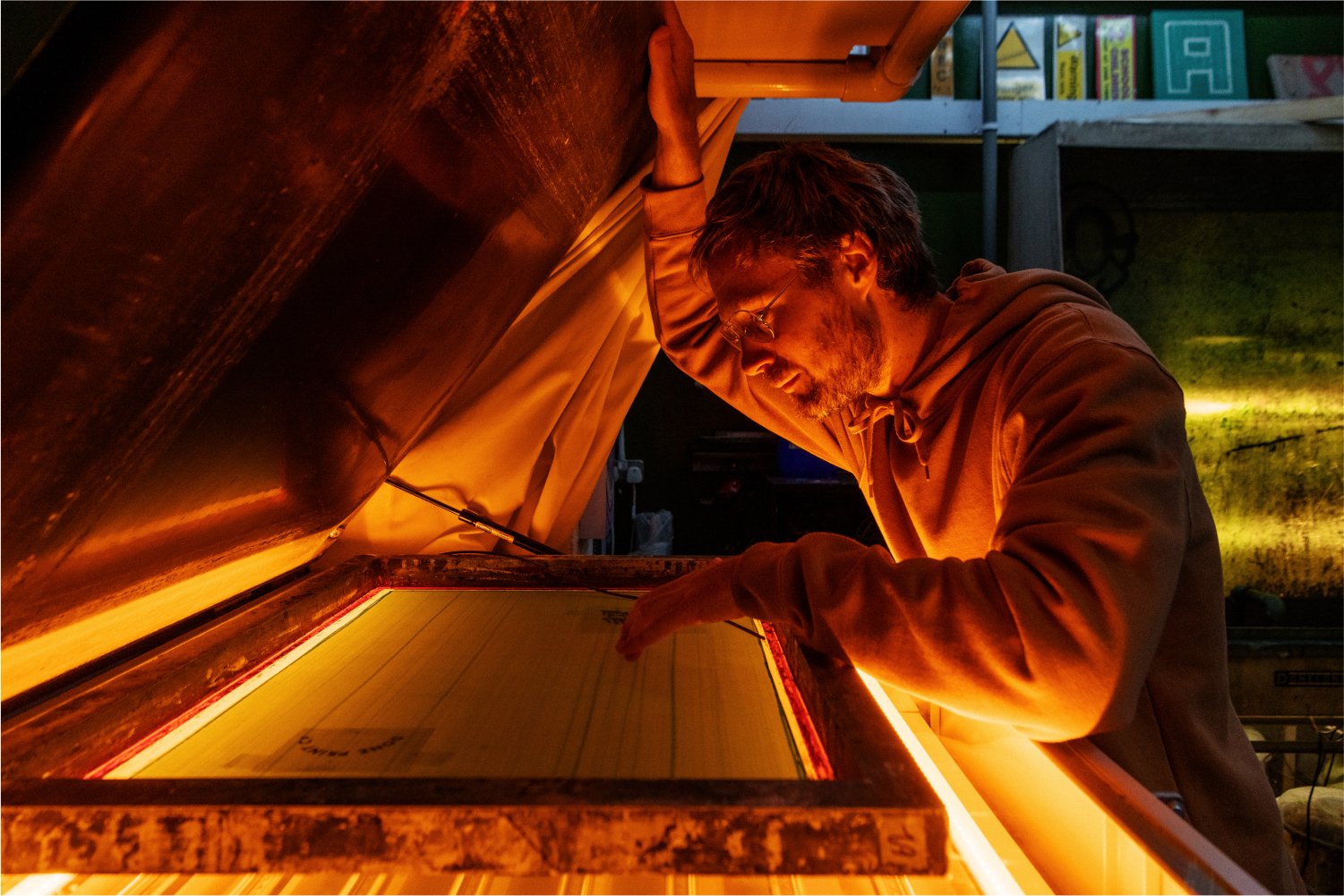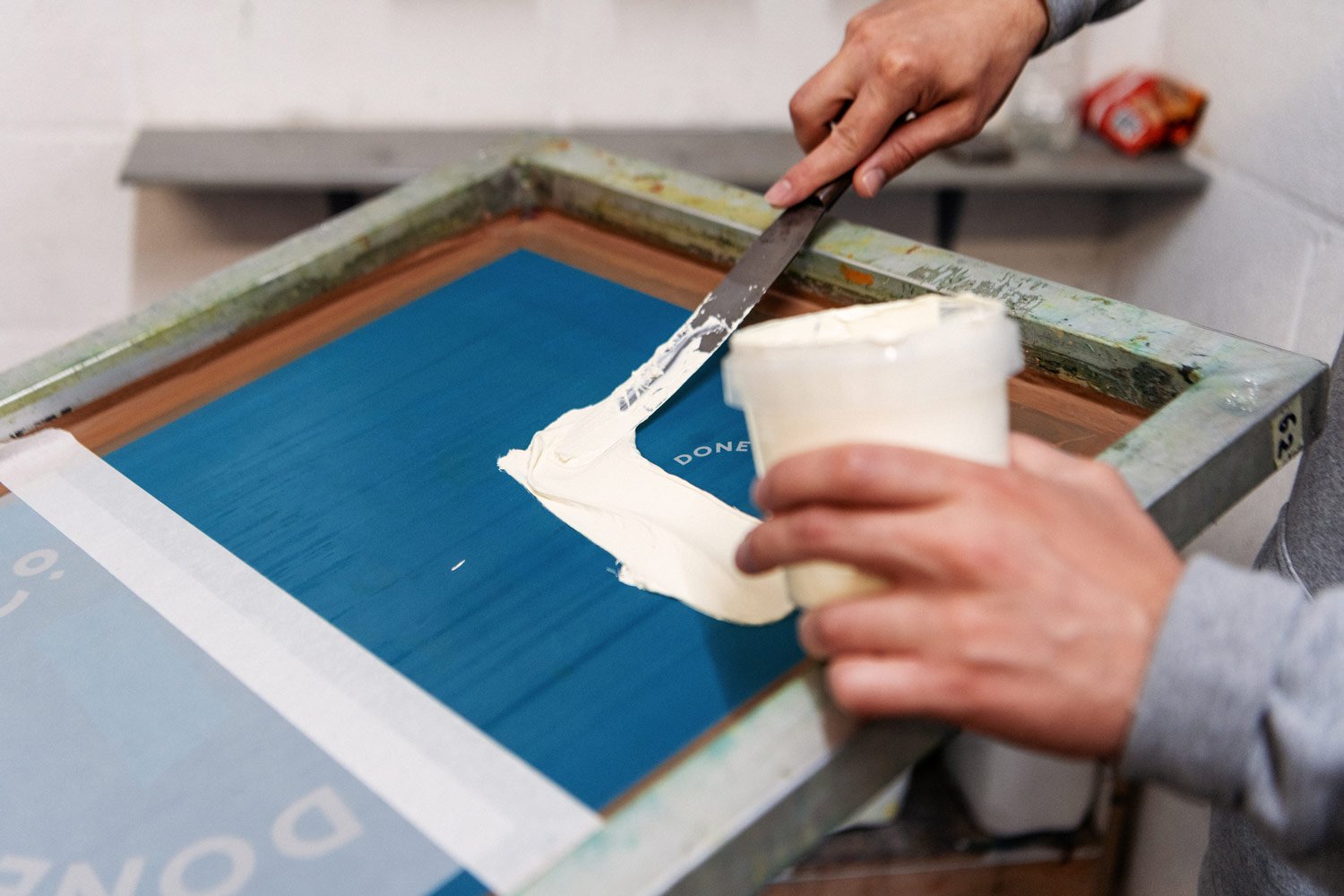 Embroidery
Embroidery has emerged as a captivating element in the world of streetwear, adding a touch of artistry and individuality to garments. Embroidery involves stitching thread directly into the fabric to create a unique textured finish. This traditional craft has seamlessly integrated into the streetwear fashion scene. Streetwear brands now embrace machine made embroidery as a means of storytelling and self-expression, transforming plain apparel into intricate, long-lasting, eye-catching pieces. Tip: Best suited to heavier weight fabrics 180gsm and above.
Direct To Film
Direct to film or otherwise known as DTF, is a cost-effective decoration method that works well for small orders or designs with a lot of colours. They are created by printing the design onto transfer paper and then applying it to the product using heat. This method works well for t-shirts, jerseys, caps, bag, jackets and other items made of cotton or polyester.
DTG Printing
Direct-to-Garment, or DTG printing, is a digital printing technique that allows for high-quality, full-colour prints to be directly applied to garments such as t-shirts, hoodies, and other textiles.
DTG printing is often used for small batches of custom-designed t-shirts, as it allows for the creation of intricate designs using multiple colours, gradients, and shades. It's popular choice for print-on-demand services, where customers can order custom apparel printed and shipped directly to them upon purchase. Note: Most printers require cotton rich (80% minimum) fabrics for best results.
Placement of decoration
The positioning of decorations on streetwear clothing is a creative choice, and designers may experiment with unconventional placements to push boundaries and create unique aesthetics. The key is to balance visual impact and wearability, ensuring that the decorations enhance the overall design without compromising comfort or functionality.
The most common positions include the left front pocket, chest, and back, but you can choose other areas like sleeves or pockets. Getting the position of the print can significantly affect the overall look and feel of the apparel.
Find a printwear specialist
When looking for a good decorator, it's essential to select a company with a good reputation for quality and service. Look for a decorator specializing in streetwear brands with experience working with the products and designs you want to create. Check out their portfolio and customer reviews to understand their work quality and reliability.
AS Colour work with an established network of experienced decorators who are committed to delivering high-quality prints and embroidery. Visit the Printers and Embroiderers page on our website to learn more about the decoration and printing services and find the right decorator for your streetwear brand
---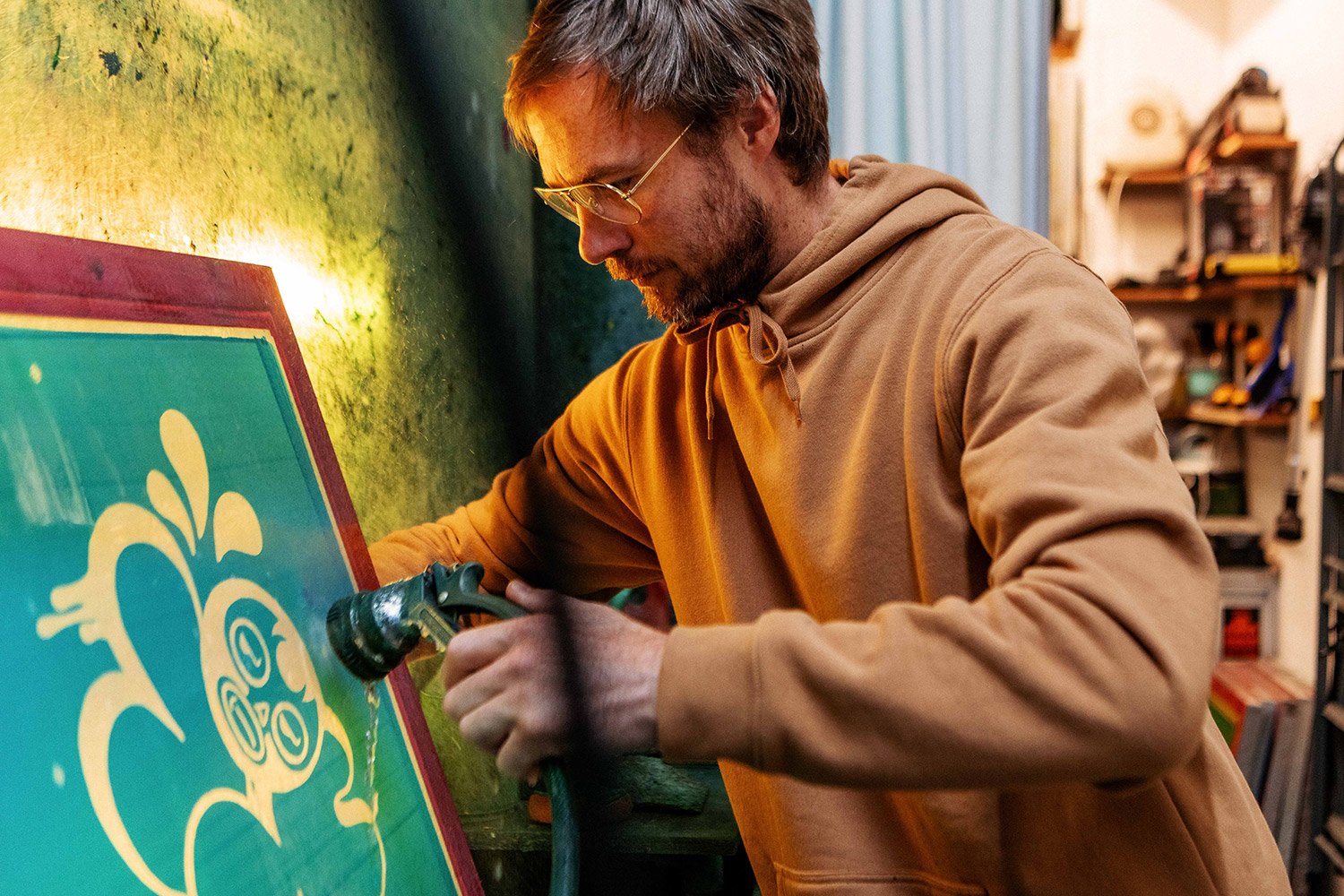 Images photographed at Done London

Partner with the best - all of our printers are highly skilled and offer exceptional results on all AS Colour garments.